Recover the Personal Injury Damages You Deserve
---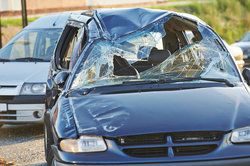 When you find yourself the victim of an auto accident, we will work with you to claim your full payment from the insurance company, or to collect damages from the responsible party. By refusing to be coerced into admitting fault, seeking immediate medical help, and collecting as much information at the scene of the accident as you can, you set yourself up for a solid case. You do not need to feel pressured into settlement when you have aggressive legal representation on your side.
Learn More About Auto Accidents
---
When you are on someone else's property and become injured as a result of the owner's negligence (such as violation of structural codes or poor upkeep of the grounds), you may be entitled to recover damages. These injuries can be very serious, requiring expensive medical treatment. Premises liability attorney Paul M. da Costa, serving clients throughout Roseland, Somerville, and Hackensack, is ready to fight for your rights and secure the compensation you need.
Read More About Premises Liability
---
Catastrophic Injuries
Catastrophic injuries can include loss of limbs, loss of eyesight, spinal cord injuries, and brain injuries. These injuries can have far-reaching emotional and financial repercussions. Snyder & Sarno will handle your case with great compassion, while fighting diligently to ensure you collect the damages you will need to cope with a catastrophic injury.
Contact Us to Learn More
---
Worker's Compensation
When it comes to workers compensation, New Jersey is a no-fault state. That is, if you are injured on the job, regardless of who is at fault, you are entitled to compensation for medical bills, lost wages, and other expenses. However, it is important to secure the representation of an attorney to handle your case and ensure you receive the full extent of coverage you need and deserve. We are here to help.
Contact Us to Learn More
---
Dog Bites
When you are the victim of a dog bite, the attack may be extremely traumatic, while causing mild to severe injury. Attempting to fight this battle alone will often result in greater frustration and emotional overload. Allow your personal injury attorney at Snyder & Sarno to review your case and determine whether you are entitled to compensation.
Contact Us to Learn More
---
When you become the victim of an accident at a construction site, you need excellent legal representation to communicate the full extent of your injuries and losses so you can collect the compensation you need. We are dedicated to providing you with the voice that lets you tell your story, while aggressively pursuing the compensation you deserve.
Read More About Construction Accidents
---
Burn Injury
Whether you have been involved in an explosion or electrical shock, you may suffer from severe burns that compromise your quality of life. Every burn victim can greatly benefit from legal representation by Paul M. da Costa, whose passion for fighting for his clients has helped many to cope with their injuries.
Contact Us to Learn More
---
Have you suffered an injury as a result of a product that was poorly manufactured? Perhaps you took medication, such as Accutane® or Fosamax®, only to suffer severe side effects as a result. Your product liability attorney is prepared to offer you the delicate attention you deserve, while fighting to right the wrong inflicted upon you. He strives to help victims collect just compensation.
Read More About Product Liability
---
Everyone from the police who show up on the scene of your motorcycle accident to the jurors on your case may have prejudice toward you as a motorcycle driver. However, your personal injury attorney, Paul M. da Costa, knows motorcyclists are often overlooked by drivers and unfairly judged. He will do whatever it takes to help you receive the damages you deserve.
Learn More About Motorcycle Accidents
---
Trucking Accidents
Accidents involving commercial trucks often result in severe injuries or fatality. Rather than trying to fight alone, your best solution is choosing the legal representation of an experienced attorney. Paul M. da Costa of Snyder & Sarno will go above and beyond your expectations to help you collect the compensatory damages you will need to cope with the aftermath of a trucking accident.
Contact Us to Learn More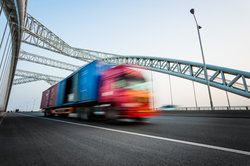 ---
If your loved one died as a result of negligence, recklessness, or deliberate actions, we realize you are experiencing one of the most emotionally trying moments of your life. However, we are also prepared to fight aggressively, without hesitating to go to trial, to ensure you collect the damages you deserve. You and your family may be entitled to compensation for financial costs covering medical and funeral expenses, lost wages, and intangibles like emotional loss.
Learn More About Wrongful Death
---
A pedestrian accident can occur at any time. Whether you are walking to work or walking your dog, accidents happen with no warning. Our lawyers are highly experienced with pedestrian accident cases, and can provide professional legal counsel so you can focus on recovering. We will work tireless to ensure you receive fair compensation for your physical, monetary, and emotional damages.
Read More About Pedestrian Accidents
---